Our Mission
At Zoodoo Zoo, our mission is to inspire visitors of all ages to connect with nature and wildlife by providing meaningful, engaging, and interactive experiences.
We aim to promote life-long care and respect for all animals and to create an awareness of conservation, leaving visitors with a passion to protect wildlife and their habitats.
OUR COMMITMENT
Our family of talented and driven employees are dedicated to providing high levels of positive animal welfare, under all circumstances throughout each animals life, and are committed to assisting with the conservation of biodiversity by: participating in specialised animal breeding and research, reducing our environmental impact and promoting environmental sustainability.
MORE THAN A ZOO
A wildlife refuge
Forming a spectacular backdrop, ZooDoo has recently acquired a beautiful bushland property adjoining the zoos rear boundary. Located on the western escarpment of a small mountain and situated between Tea Tree and Richmond, the 300 acres of native vegetation form a refuge encompassing around 20% of a larger 1500 acre remnant.

Towering some 350m above the zoo, the forested slopes of the entire range is isolated from surrounding bushland in the region by adjoining agricultural activities. The bushland is effectively an island amongst a sea of agriculture.
Zoodoo envisions protecting and managing its 300 acres for its natural values. Developing innovative approaches and engaging the community and zoo visitors in this exciting project will be instrumental in defining future directions for Zoodoo. Early stages of planning are underway to chart the steps towards achieving this vision for the land and the mountain range more broadly.
OUR STORY
Zoodoo is a visitor funded, family run, Tasmanian animal park. The park was opened in 1999 by Founder Trevor Cuttriss. Trevor's desire was to provide Tasmanian locals & visitors with a unique opportunity to appreciate & interact with animals. This vision is now being carried forward by the second generation with Donna Cuttriss-Smith & her young family enthusiastically leading the way with an exciting new direction.

We hope to become the pride of our community and inspire action for change.
OUR FUTURE
A main aim that we've been working towards is achieving Zoo Aquarium Association (ZAA) Accreditation in 2020. ZAA is the peak body representing zoos, aquariums & wildlife sanctuaries across Australasia, that operate to the highest standards.
They have a progressive, science-based approach to animal welfare. Using the Five Domains Model, ZAA grants accreditation to zoos and aquariums that have clearly demonstrated their commitment to positive welfare. For more information go to www.zooaquarium.org.au
PROUDLY SUPPORTING
Zoodoo provides ongoing fundraising support to assist the following conservation & wildlife welfare causes. Funds raised onsite so far: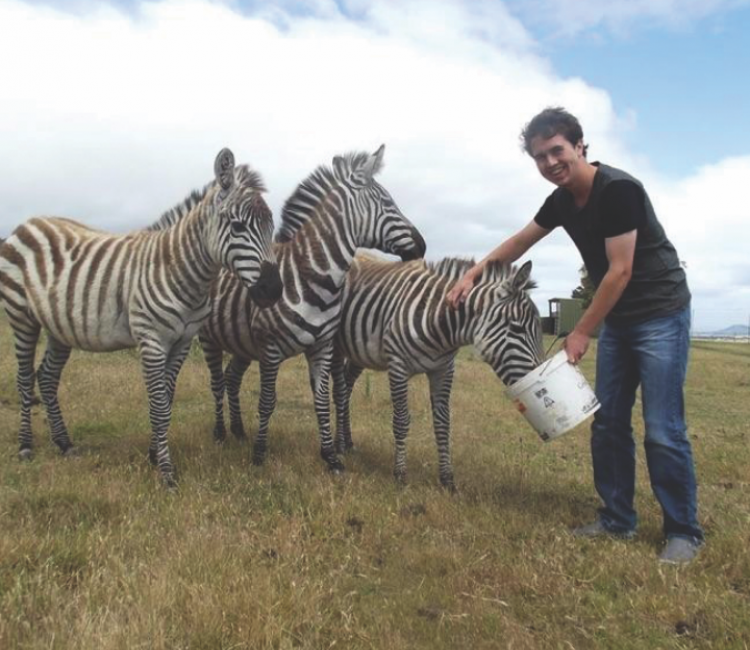 YOUR MISSION
Our world is facing constant challenges - there are some great ways you can contribute through Zoodoo to help make positive changes for the future.