Visit us
Bus & Parking Info
Open 7 Days
9:00am to 5:00pm
Meet the animals
Tours & Presentations
Step into Spring
We are open from 9am-5pm seven days a week.
Throughout September - Brett Guy Photography Exhibition - spectacular images of our natural world.
Our range of unique and locally sourced Gift Shop items continues to expand and the 'Nest Cafe' makes a great coffee.
Admission prices:
Adult $31 (16+)
Child $18 (3-15)
Family $89 (2A/2C)

ANNUAL MEMBERSHIP (unlimited entry to zoo for 12 months, non transferable, 10% discount in gift shop & Cafe, 10% off Animal Encounters) ID required for entry.
Adult $90, Child $51, Family $255, Adult Concession $81.

Book early to secure a limited space on our new experiences KEEPER FOR A DAY and Junior KEEPER FOR A DAY - Become a Zookeeper for the day - bookings 24hrs in advance are required - see activities tab for further information on this exciting new full day long program -$250 pp.

New!!! behind the scenes 1 hour experience LIONS 'RAW' now open for bookings $120 pp maximum 6 participants (age restrictions 8+) Available only Tues, Thurs, Sat, Sun 4-5pm.
Last year Zoodoo welcomed 62,000 visitors!
Zoodoo is funded from the revenue it generates, our ongoing care for the zoos animals and supported projects are dependent on community support and guest visitation. We are proudly providing fundraising support for both the care of our animals and conservation projects including:

WildAid
Landcare Tasmania
Save the Tasmanian Devil Appeal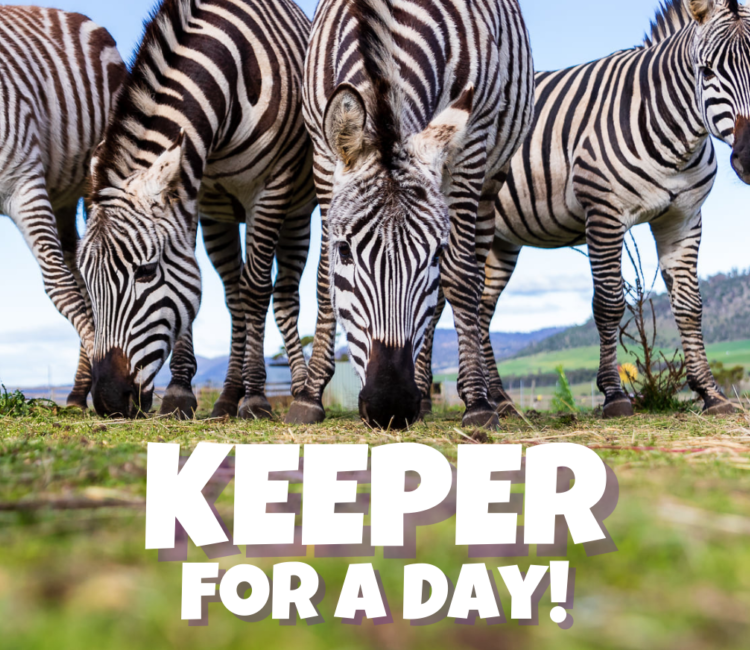 Zookeeper for a Day
Let us guide you through a truly unforgettable day at Zoodoo.
With various configurations of this program catering for ages 7+ this exclusive behind the scenes experience will allow you to gain unique insights into the daily life of a Zookeeper by being one!
With many animal interactions, guided tours, and educational experiences such as preparing animal diets and making fun enrichment (as well as a few of the dirty jobs!) you will leave this full day experience with a vast knowledge of the role of Zookeepers in the Zoo Profession and the animals in Zoodoo's care. Enquire today!
These experiences must be pre booked in advance of your visit to the zoo as the program commences at zoo opening times.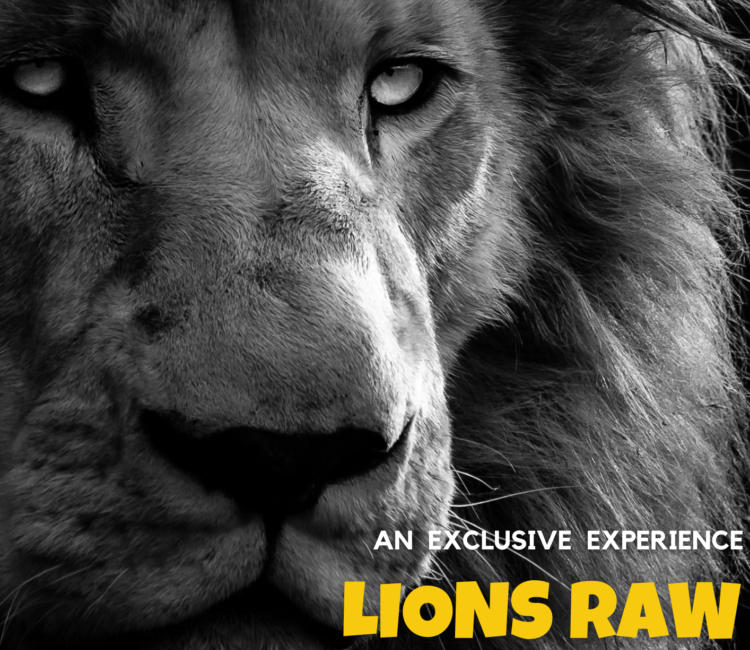 Lions 'RAW'
Are you ready for... LIONS RAW! See the Big Cats as you have never seen them before in this hour-long, exclusive behind the scenes experience.
Start by learning all about Zoodoo's Lions and get the opportunity to hand feed Malika, Kiara, or Bakari during a personalised lion presentation.
But what our Zoodoo Crew really can't wait for you to see? The lions at mealtime.
Leave your devices with our Lions Raw Team and experience the raw power of this apex predator and feel their formidable growl. Not only will you learn all about the importance of these big cats, their diet, nutritional needs, and their life in the wild, but you will come face-to-face with one of the world's most powerful and awe-inspiring creatures. Call our Zoodoo Crew for enquiries and bookings now.