Recruiting Now
Zoodoo Zoo is located in the beautiful Coal River Valley, situated just outside of the historic town of Richmond.
Zoos and aquariums play a critical role in building diverse and sustainable futures for people and nature. All members of our crew work towards the zoo achieving this common goal by contributing towards the overall success of the organization. The zoo currently has two openings and is seeking applications for the below positions.

Guest Service Supervisor
Working alongside our Guest Services team to deliver exceptional guest experience, while leading on admission, bookings & reception responsibilities.
Demonstrated customer service, team leadership & proficiency with POS and other IT systems is essential. Some weekend & public holiday work is required. First Aid qualification is desirable.
Part time 60 hours per fortnight / with option of requesting flexible working arrangement to pick up additional hours.
Payrate: $28.57 normal, $42.86 Sunday, $71.43 public holiday. + leave entitlements & superannuation.
https://www.zoodoo.com.au/asse...


Catering & Guest Attendant / Kitchen Hand & Customer Service
Casual Role
$31.09-$32.73 p/hour + penalty rates on Sundays & Public Holidays, plus 11% superannuation.

To see position description, follow the link below.
https://www.zoodoo.com.au/asse...


To lodge an application: email your CV and cover letter outlining your suitability against the essential criteria stated in the position description with the contact information for TWO RECENT EMPLOYER REFEREES.

Include the relevant position title in the subject line to recruitment@zoodoo.com.au. The position description is available in the link above. Only applicants successful in progressing to the next stage of selection will be contacted.

Applications will be open until position filled.
Volunteering at Zoodoo
Zoodoo Volunteer Squad
Our volunteers play a vital role in supporting our work and helping us to achieve our purpose to connect people with nature and save species from extinction.
Volunteering for Zoodoo is a wonderful opportunity to make a lasting contribution to our important wildlife conservation advocacy work while helping the zoo and its unique animal residents. Volunteers also experience some amazing moments, make new friends and create life-long memories.
Our volunteers love the outdoors, animals and interacting and engaging with people. Our generous volunteers contribute across our zoos through a range of people-facing and behind the scenes roles. Oftentimes they are the public face of the zoo and key connectors with guests to our animal and conservation stories.
As a volunteer you'll gain knowledge, develop skills and use the skills and experiences you already posses, to contribute positively to our Zoo programs.

Please note: Most of our roles involve providing an enhanced visitor experience by interacting directly with our guests. There are elements of observing animals, guest surveys and assisting in keeping the zoo site presentable and welcoming for guests.

To become a volunteer you must:
Be 18 years of age to apply.
Commit to a weekly shift of minimum 4-6 hours over 10 weeks so you can remain engaged and up-to-date with our organisation.
Have your own email address and are comfortable or willing to learn, to use smart phones, tablets or PCs to access email, so you can use our online roster system, e-learning and access communication updates.
Undertake our volunteer training and agree to act in accordance with our values, policies, procedures and processes.
We are seeking passionate, committed, curious, adaptable, positive & cheerful people who desire to serve our organisation as volunteers.
To become a part of Zoodoo Volunteer Squad you will need to book an induction and training course held Fridays and Saturdays - see online checkout to book your attendance.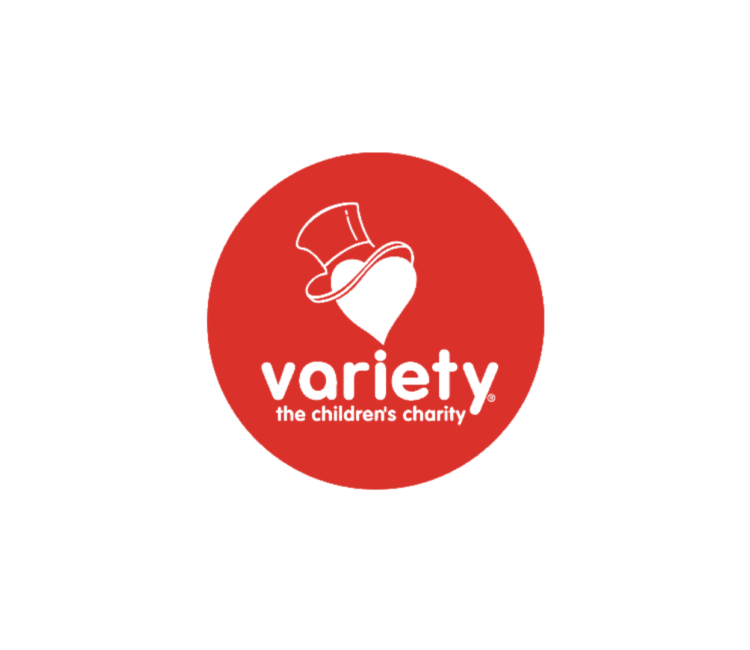 Zoodoo Pay it Forward for Variety
All kids should be able to be just that – kids. No matter their ability or background.
Each year, hundreds of Tassie children who are sick, experiencing disadvantage or living with disability, recieve support from Variety Tasmania when they need it most.
Would you like to make a difference ? Donate at the online checkout as you purchase tickets or in person when you visit the zoo.
Zoodoos Pay it forward for Variety Kids & Families fundraising drive aims to help local families involved with Variety to come to Zoodoo and soak up the unique animal experiences.

Want more Zoodoo?
Subscribe to Zoodoo's Newsletter - What's New at the Zoo!
Our Newsletter provides a deeper insight into Zoodoo including full stories, a look behind the scenes, special offers, and more

DO GOOD DISCOUNTS
Save your money, Save our planet!
Every item we use has an environmental cost, some greater than others. By managing our waste in accordance with the 5 Rs, we can all make a difference by being mindful of the waste we generate.
We offer the following discounts to encourage you to Refuse, Reduce, Reuse, Repurpose & Recycle.
BRING YOUR OWN CUP
BYOC Guests receive discounts on their hot drinks. If you don't yet have a reusable cup you can purchase one from our reusable range to use time and time again.
SAVE 10% ON ZOO ENTRY
Participate in the following programs by bringing along your unwanted items to receive a 10% discount.
Planet Ark
Printer cartridges are made up of a complex mix of plastics, metal, inks and toners and thus represent a significant investment in resources. When they are disposed of into landfill these resources are lost. Australians send 34 printer cartridges to landfill every minute. This program collects and returns cartridges for remanufacturing and recycling.
Donate a used ink cartridge to receive this discount.
Phone Cycle
Mobile phones and tablet devices are packed with reusable materials including precious metals, plastics and copper. Recycling these devices means these materials can be conserved. Recycling your mobile phone also raises funds for animals in the wild. Funds raised by Zoodoo & Phone Cycle will support the Borneo Orangutan Survival Foundation
Donate a mobile phone or tablet device to receive the discount.
10% discount is off full priced entry tickets only.
Cannot be used in conjunction with any other offer
Offers and conditions subject to change without notice